Main
»
2014
»
July
»
3
» "The creation of a new Metropolitanate in UGCC is another step to affirming and Acknowledging its patriarchal dignity," UGCC Head
---
9:48 AM
"The creation of a new Metropolitanate in UGCC is another step to affirming and Acknowledging its patriarchal dignity," UGCC Head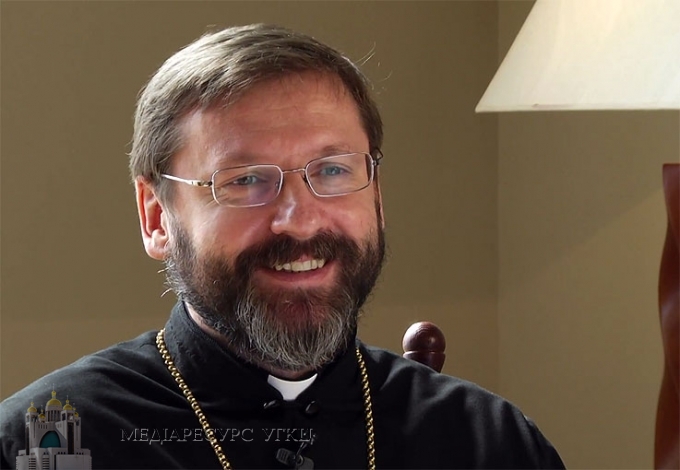 The creation of new structures in the Church is a sign that it is actively developing and growing. The creation of a Metropolitanate in Brazil, already the fourth in the last period, testifies to the fact that now our Church has made a significant step in developing its sui juris on these lands. It is a new step toward the affirmation and acknowledgement of the patriarchal dignity of our Church.
His Beatitude Sviatoslav, Father and Head of UGCC, said this in his video-blog for Live TV, on the eve of his visit to Brazil. On July 13th, UGCC Prelate will preside over the enthronement of Bishop Myron (Mazur) in Prudentopolis, and on July 15th that of Bishop Volodymyr (Kovbych).
To review: On May 12, 2014, it was announced that Pope Francis raised the current Eparchy of St. John the Baptist in Brazil with a seat in Curitiba to the status of an Archeparchy and a Metropolitanate Seat. The present Eparch, Bishop Volodymyr (Kovbycha) was named the first Archbishop-Metropolitan.
At the same time, the Pontiff created a UGCC Eparchy of the Immaculate Conception of the Mother of God with a seat in Prudentopolis, separating its territory from the newly-created Archeparchy of St. John the Baptist and subjugating it to this Metropolitan Seat. The first eparch of the newly-created eparchy is Bishop Myron (Mazura), presently the Auxilliary Bishop of UGCC Curitiba Eparchy.
In remembering the hundred year old history of the presence of UGCC on these lands, the Major Archbishop added that in 2012 both UGCC Patriarchal Synod and UGCC Synod of Bishops were held in Brazil. "In this country the Eparchy of St.John the Baptist has existed for many years with a seat in Curitiba. The South East of Brazil has the largest number of Ukrainians. Due to the state of this eparchy and the new challenges of UGCC in Brazil, by the decision of UGCC Synod of Bishops and with the blessing of Pope Francis, a Metropolitanate was created here," explained His Beatitude Sviatoslav.
"Pray that the life of the UGCC, with the creation of these new structures, will become more active and produces a good harvest in the future," concluded His Beatitude Sviatoslav.
Church's news | Views: 949 | Added by: abat | Rating:

0.0

/

0