Main
»
2014
»
August
»
4
» "To administer well God's gifts means to share them with your neighbors,"– His Beatitude Sviatoslav on UGCC Synod of Bishops in 2014
---
2:35 PM
"To administer well God's gifts means to share them with your neighbors,"– His Beatitude Sviatoslav on UGCC Synod of Bishops in 2014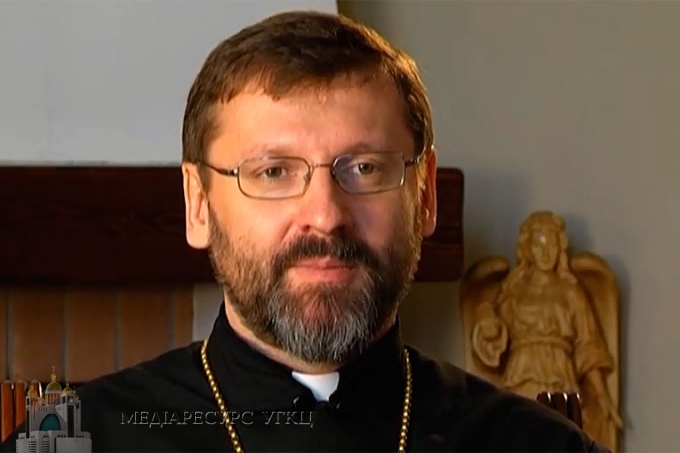 On September 7-14, 2014, in Briukhovychi near Lviv, UGCC Synod of Bishops will be held on the topic: "Responsibility for God's Gifts".
As His Beatitude Sviatoslav, UGCC Head and Father, relates in his vido blog on "Live TV" about the work of the Synod, "the whole Church Body" was recruited for its preparation and organization. Because, according to his words, the Synod through its resolutions influences the life of the parishes and various initiatives of the laity. As the Church Head notes, the topic of the Synod is announced to the faithful beforehand, so that they can also partake in its realization.
In the opinion of His Beatitude Sviatoslav, the topic of UGCC Synod of Bishops, "Responsibility for God's Gifts" is important, since every person is provided with God's gifts. "Our responsibility is to ably and rightfully manage God's gifts. In receiving a gift, we are aslo receiving responsibility for it. Therefore, we should report to Our Creator about the use of the gifts received," he clarified.
There are various forms of gifts: time, health, physical abilities, talents, and other gifts. "The basic idea of responsibility lies in the fact that the gifts are not given to us as exclusive rights, and therefore, to manage well God's gifts, means to share them with our neighbors. Only then will they multiply and grow," he clarified.
Finally, His Beatitude Sviatoslav urged all to pray for a successful Synod session and to think through the effectiveness of managing our gifts.
Church's news | Views: 1193 | Added by: abat | Rating:

0.0

/

0